The Dirty Turtle is a unique and exciting bar experience. From the family friendly atmosphere during the day to the DJ, dance floor, foam parties, and beer pong at night, there is something for everyone at the Turtle!
Our bar is decorated with hundreds of interesting antiques, you can spend hours just looking at the neat stuff. And all of our tables are decorated with jokes, news articles, and past patrons.
We have tons of TVs to catch the game, including (2) 90 inchers!
When the sun is shining enjoy a beverage at our swing seat tiki bar, or grab some lunch in our screened-in porch.
While you are here join us for Special Events, get one of our specialty drinks, grab something off Our Menu.
Take a minute to meet Our Staff.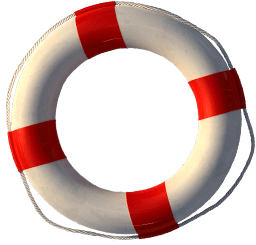 Half OFF APPS
Half OFF Tap Beers
$3 Rail Mixers
Dirty Turtle Specialty Drinks
Field Notes Vodka + strawberry puree + lemonade
Watermelon schnapps + peach schnapps + sprite + OJ
Kinky pre-vodka mix + coconut +  pineapple + lime
Captain + malibu + blue curaco + pineapple juice + lime
Kinky pre-vodka + berry + peach + mango + lime
(AVAILABLE INSIDE ONLY)
Strawberry Daiquiri
Pina Colada'

Razzmatazz + blue curacao + lime vodka + lemonade
Strawberry Schnapps + peach schnapps + triple sec + lemonade
Amaretto + coconut rum + pineapple juice
Coconut Rum + blue curacao + pineapple juice + w/ a fish
White Rum + lime juice + fresh mint + simple syrup + sprite
BEST Bloody Mary on the Lake:
Vodka + award-winning mix + pickle + beef stick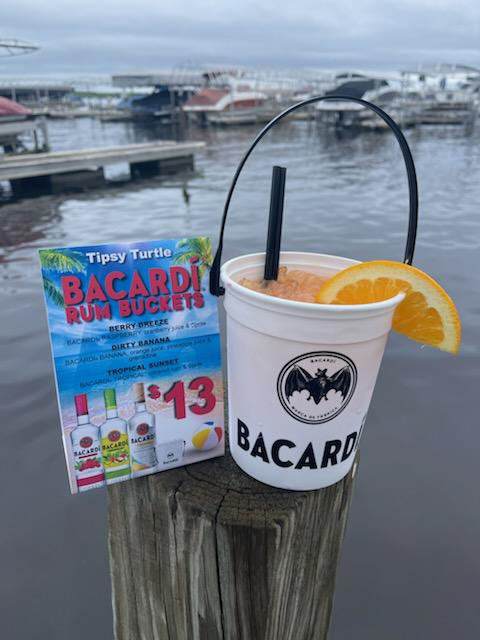 32oz bacardi buckets
Mango Tango: Bacardi mango +  pineapple juice + splash grenadine
Turtle Juice: Bacardi lime + lemonade + splash lime juice
Berry Breeze: Bacardi raspberry + cranberry juice +sprite
Tropical Sunset: Bacardi Tropical + coconut rum + sprite

Miller Light
Miller Highlife
Miller 64
Coors Light
Bud Light
Budweiser
Busch Light
PBR
Twisted Tea
Busch N/A
White Claw
High Noon
Carbliss
Corona Light
Corona Extra
Bud Light Lime
Big Wave Golden Ale
Michelob Ultra
Leinenkugels- Honey Weiss
Angry Orchard Cider
Goose Island IPA
Mikes Hard- Cranberry Lemonade
Miller Lite
Bud Light
Coors Light
Michelob Ultra
Busch Light
Spotted Cow
Twisted Tea
Summer Shandy
Blue Moon
Chardonnay
Moscato
Pinot Grigio
Cabernet
Check out our events at the Dirty Turtle. Whether we've got anything going on or not we look forward to seeing you!
May
Fri 19th: Sweet Tea Trio 7-11pm
Fri 26th: Diamonds and Lead 7-11pm
Sat 27th: Blue Collar 40 7-11pm
Sun 28th: Don Wiggins 7-11pm
June
Fri 2nd: Strange déjà vu 7-11pm
Sat 3rd: Pacific Coast Highway 7-11pm
Fri 9th: Hayden Ashworth 7-11pm
Sat 10: Boys Meet World 7-11pm
Fri 16th: Don Wiggins 7-11pm
Sat 17th: Almost Normal 7-11pm
Fri 23rd: 90's Jake 7-11pm
Sat 24th: Blue Collar 40 7-11pm
Fri 30th: Don Wiggins 7-11pm
July
Sat 1st: Unexpected 7-11pm
Sun 2nd: Totally Neon 7-11pm
Fri 7th: TBA 7-11pm
Sat 8th: Bad Medicine 7-11pm
Fri 14th: Don Wiggins 7-11pm
Sat 15th: Boys Meet World 7-11pm
Fri 21st: Pacific Coast Hiway 7-11pm
Sat 22nd: Left on Red 7-11pm
Fri 28th Hayden Ashworth 7-10pm
Sat 29th: Hillbilly Rocketship 7-11pm
August
Thur 3rd: TBA
Fri 4th: Abby Spencer Duo 7-11pm
Sat 5th: Steve Begugn Band 7-11pm
Thur 10th: Bree Morgan 7-11pm
Fri 11th: Unexpected 7-11pm
Sat 12th: TBD 7-11pm
Fri 18th: Don Wiggins 7-11pm
Sat 19th: Stetsin & Lace 7-11pm
Fri 25th: Mike Droho Duo 7-11pm
Sat 26th: Boys Meet World 7-11pm
September
Fri 1st: Don Wiggins Duo 7-11pm
Sat 2nd: Bree Morgan 2-5pm
Sat 2nd: Blue Collar 40 7-11pm
Sun 3rd: Stetsin & Lace 7-11pm